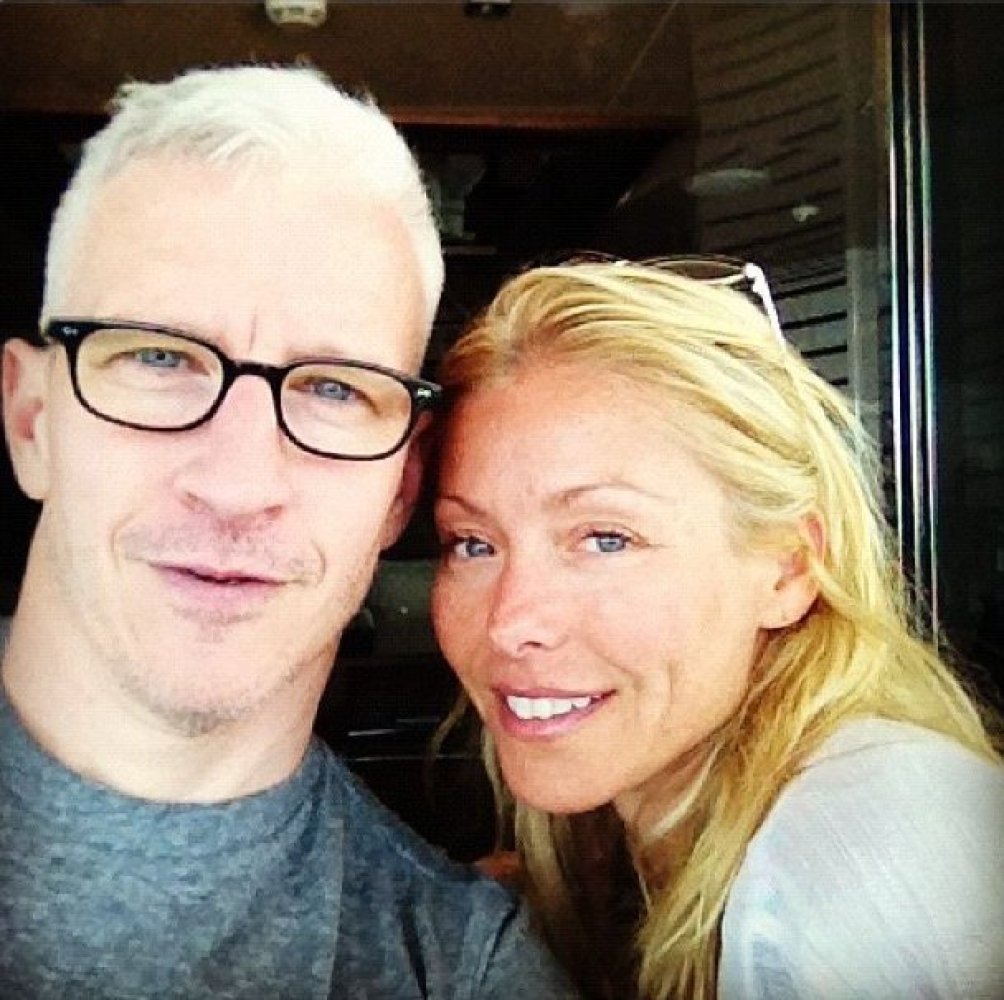 Anderson Cooper, Andy Cohen and Kelly Ripa are vacationing together in Croatia.
Cooper and the Bravo executive have been snapping pictures of sunsets together and posting them to Instagram, according to the Hollywood Gossip.
Cooper tweeted this photo on Tuesday. Cohen posted the same shot. Moments later, Cooper tweeted a photo of Cohen, "Look who just took the same instagram pic as me @bravoandy."