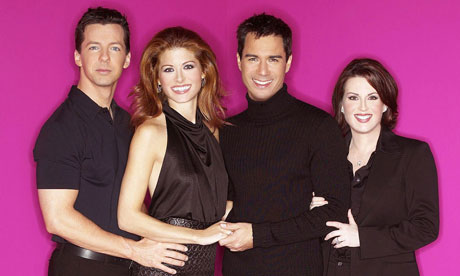 Joe Biden is supporting gay marriage for the first time – publicly.
VP Joe Biden Said:
"
I think Will & Grace probably did more to educate the American public than almost anything anybody has done so far. People fear that is different and now they're beginning to understand."
Will & Grace stars Eric McCormack and Debra Messing both took to Twitter to react to Biden's comment.
Wrote McCormack, an outspoken proponent for gay marriage for many years:

"Three cheers for VP Joe Biden! Fantastic interview. Now who ELSE is gonna step up?"
Wrote Messing, currently starring in NBC's Smash:

"I could not be more proud. Thank you Mr. Vice President for yer support and yer words about W&G. #humbled"
Sean Hayes released this statement:

"On behalf of everyone who worked on 'Will and Grace', we thank Vice President Biden for his comments regarding our show as well as his support for equality for gay Americans and everyone in the LGBT community."