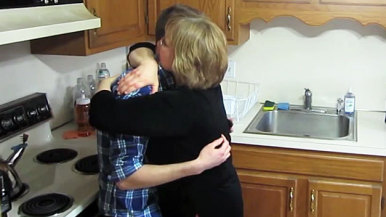 A gay teen's poignant coming out to his mother is making the blogosphere rounds.
As Dan Brian notes on his YouTube page, "Finally got the strength to come out to my mom...I decided to post this so that I could share my experience with you. Hopefully it will be an inspiration to those who do not have such supportive families."
Though heartwarming, the authenticity of the video has been questioned on Twitter, to which Dan Brian has responded, "If she did know [it was being filmed] she would've worn better pants!"