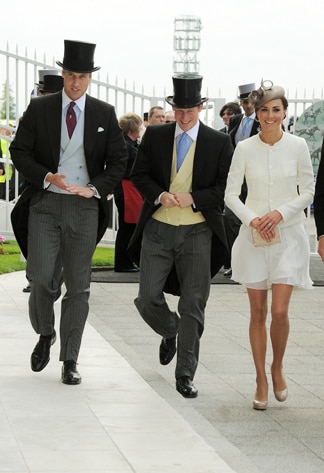 The Duke
and
Duchess of Cambridge
and
Prince Harry
have once again joined forces – this time, to inspire young people in their official new roles as ambassadors to the British Olympic and Paralympic teams.
The Royals are part of a group of 27 other ambassadors named from among Britain's most inspirational and accomplished Olympians from previous games.
"Catherine, Harry and I are honored" to take the posts and are "hugely looking forward to this incredible sporting competition, but are also looking beyond next summer's games to the springboard it will provide for future success and excellence," William, 29, said in a statement.
"London hosting the 2012 Olympic and Paralympic Games will inspire so many people – particularly the young – to be the best they can be."